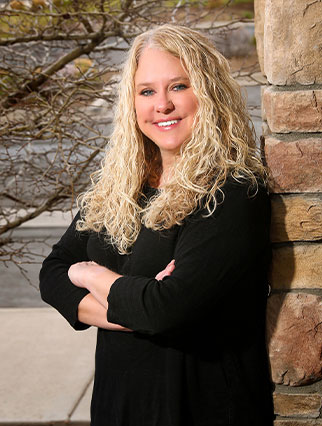 Board Certified Orthodontist
Dr. Cassy Wiggins is a country girl who grew up in Lawrenceburg, a small town in the heart of Kentucky. Always driven to be her best, Dr. Wiggins knew from a young age that she wanted to be in the medical field. She was not sure if she wanted to be a doctor, a dentist or a vet, so began her quest to see where her passion might be.
At the age of eight, Dr. Wiggins became an orthodontic patient of Dr. Craig Wiggins. She started her orthodontic treatment with an expander and eventually was placed in braces. Because of her desire to identify what career in the medical field she wanted to pursue, she took her first job at the age of 16 as a sterilization technician in the orthodontic practice of Dr. Craig Wiggins. She began her first job training in the orthodontic lab with Dr. Craig Wiggins' son, Paul. During her high school years working with Dr. Craig Wiggins she found her love for orthodontics and never looked back.
After high school, Dr. Wiggins' decision to attend the University of Kentucky in Lexington to become an orthodontist was easy. While attending the university, she ran into someone with a familiar face: Paul Wiggins. A few years later, they were married. Paul received his Bachelor's degree in Electrical Engineering and Cassy received her Doctor of Dental Medicine degree, her Master of Science degree, and certificate of orthodontics all from the University of Kentucky. Needless to say, they are huge Kentucky Wildcat basketball fanatics!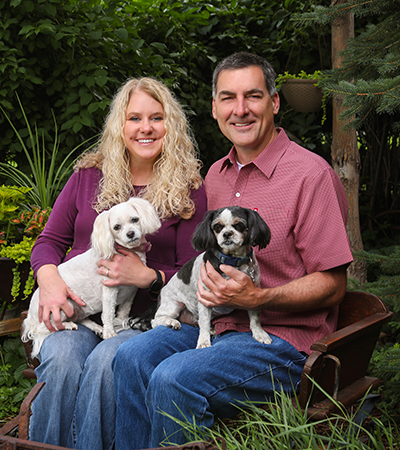 Upon graduation, it was decided that they were ready for a change from Kentucky rural living to Colorado mountain living. In 1996, Dr. Wiggins began her career as an associate at Aurora Orthodontics. In 2000, she opened her own practice, Summit Orthodontics, in Parker, CO. Paul, on the other hand, decided to pursue his passion in teaching. He received another Bachelor's degree in Education, as well as a Master's degree in Education from the University of Colorado in Denver. Paul is currently a math teacher at West Middle School in Greenwood Village, CO.
Having established their roots in the Parker community since 2000, Dr. Wiggins is known for her never-ending support of local schools, sports organizations and the community itself. She truly cares about seeing success with the children in the Parker community as well as surrounding communities. Her outreach can be seen in Aurora, Centennial, Elizabeth, and Kiowa to name a few. Dr. Wiggins is known for being welcoming, friendly, and family oriented. She provides excellent orthodontic care for her patients by creating beautiful smiles and healthy bites that will serve them well for the rest of their lives. One of her best qualities is her sense of humor. You can always hear laughter in her practice.
One thing that Dr. Wiggins holds close to heart is her desire to provide everyone an opportunity for a beautiful smile. The Colorado Orthodontic Foundation (COF) is a non-profit organization that provides high quality, affordable orthodontic care to children in need throughout the Front Range. Dr. Wiggins has volunteered her time since 2009 providing orthodontic care to these kids in need. Every month, Dr. Wiggins and her staff visit the COF clinic to provide treatment for these patients. Dr. Wiggins is so dedicated to serving these children that she often takes care of them in her practice in Parker.
Her professional affiliations include the American Dental Association, American Association of Orthodontists, Colorado Dental Association, and the Metropolitan Denver Dental Society, in addition to several dental study groups. She was also a past board member of the Colorado Orthodontic Summer Meeting, the Colorado Orthodontic Association, and AAOF (American Association of Orthodontics Foundation). She currently sits on the aforementioned COF (Colorado Orthodontic Foundation) board. She taught at the School of Dental Medicine at the University of Colorado from 1998-2003 in the Department of Orthodontics as a clinical and lab instructor.